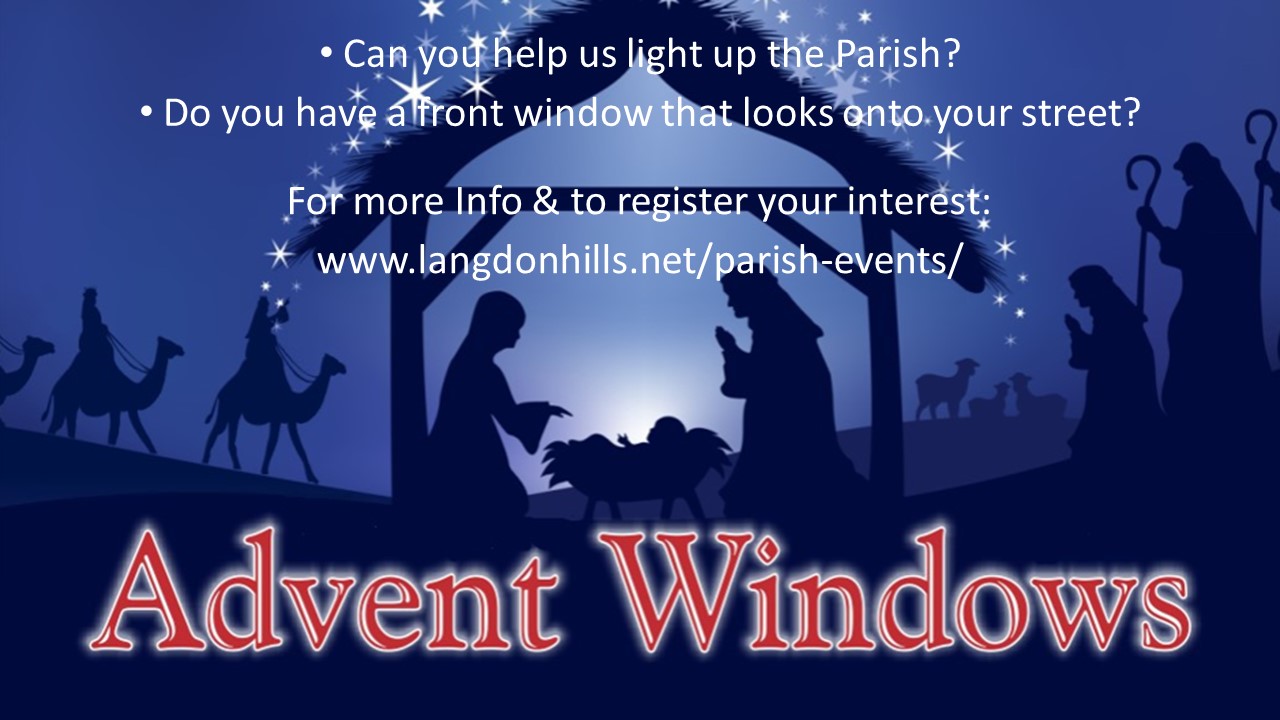 Advent Windows
This Christmas is going to look a bit different for all of us. Here in the Parish of Langdon Hills, we are continuing to develop new and creative ways to enable the community to gather, worship, connect, and support one another.
As part of that, we'd like to invite you to take part in a new project for 2020 called Advent Windows. Across the month of December, households from across the Parish are invited to create beautiful displays in their front windows, lit up with varied interpretations of some of our favourite Christmas carols, bringing much needed #ComfortandJoy as we journey through Advent to our Christmas Celebrations.
Can you help us light up the Parish? If you live in Langdon Hills, have a front window which look onto the street, a little bit of creativity and a little bit of spare time, you can join in! 
If you would like to share pictures of your windows and/or the location of your windows then please email nik@langdonhills.net and with your permission we will share these with the rest of the community.